WORLD's #1 SELLING BREAST ENHANCEMENT CREAM. Used by over 30,000 worldwide.
GROW, FIRM AND LIFT YOUR
BREASTS NATURALLY
Visible results in weeks! Works for all body types, age range and males too.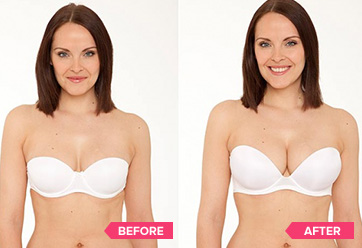 Authentic testimonial but results may vary
"I started using Naturaful for about 4 months now and the result are ridiculous.. My boobs are firm and much fuller. I hated them especially in a batting suit, but now they popping out in my shirt and I feel great. My husband always compliments me now and he's loving it. I tried different products and there is no comparison. I'm thankful and telling other woman out there who feel ashamed of their boobs to give it a try. I guarantee you, you won't regret this. I love it!!!!
NATURAL PLANT BASED CREAM
---
USED BY THOUSANDS WORLDWIDE
Using Naturaful will not only help you gain larger, fuller, and firmer breasts, but will also aid in reducing many of the symptoms that women experience due to hormone imbalances. Naturaful is a new 'science shattering' formula that uses herbs known to help balance hormones, promote breast size and increase breast firmness. Naturaful is a viable and safe natural alternative to harmful drugs and surgery and used by many worldwide. Many have observed a 1/2 to 2+ cup size increase by using Naturaful. The best optimal results occur when Naturaful is used for 3 to 6+ months. Many also report a decrease in PMS, bloating, nervous tension and other hormone related problems. Naturaful contains NO masking analgesic products to hide symptoms. Those who use Naturaful regularly and who follow proper guidlines report excellent results with no reported adverse side effects.
Nadia, one of many satisfied users of Naturaful sees no changes in the first few months then dramatically grows from B to DD cup in month 5. Remarkable growth in such a short time.
- Nadia, Los Angeles, CA
Authentic Testimonial but results may vary.
Tiffany is using Naturaful to help her gain back the fullness and firmness she was losing. She's very happy with her results and recommends everyone to give it a try!

- Tiffany, London, UK
Authentic Testimonial but results may vary.
Sussie is a very excited Naturaful user seeing great results! After trying many different products she's found one that actually works!!!

- Sussie, Toronto, ON
Authentic Testimonial but results may vary.
---
I grew 2 cup sizes in 8 weeks!...
This stuff really works, my breasts are firmer and larger in only weeks.
Lorena Griffin, Brooklyn, NYC
Authentic Testimonial but results may vary.
---
Advertised in:

---
This is incredible, I am so glad I ordered this cream!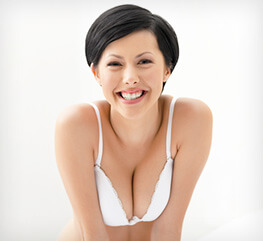 Authentic testimonial but results may vary
Melissa tried Naturaful for 5 months Like many other moms, she had sagging breasts after breastfeeding her 2 children. Within a few weeks of use she immediately felt a difference in the firmness and elasticity of her breast tissue. After 5 months she is a full 2 cups larger.
How Melissa increased her bust size by 2 cup sizes using Naturaful
She uses Naturaful twice a day to stimulate and replicate the natural growth process experienced during both puberty and pregnancy. During puberty, estrogens unique to breast tissue development are produced naturally by a woman's body. Ultimately, the size, shape, and fullness of the breasts are completely dependent upon the duration of puberty and the overall amount of the unique breast tissue hormone produced by the pituitary gland. Commonly women experience a shortened period of pubescence and/or a reduced production of these and other hormones critical to breast development. The result is underdeveloped breasts conditions that are experienced by a majority of today's women.
As a woman ages, her body naturally tapers of the production of these hormones. However, when pregnant, a woman's body begins producing the hormones again synonymous with breast development, specifically to enable the retention of milk and other fluids. However, this cell growth is only temporary.
Naturaful safely stimulates mammarial tissue growth without promoting milk production, and because Naturaful is simply encouraging the body's natural growth process, the product is
SAFE AND RESULTS ARE REAL AND LONG TERM!
As featured in many national media and used by thousands worldwide, Naturaful is a soothing, natural and safe topical cream designed to enhance your breasts by giving you larger, firmer breasts by stimulating new cell growth in the mammary glands. Naturaful contains a blend of proven botanical, safe phytoestrogens which naturally mimic the action of estrogen to further grow, firm and lift your breast naturally.

Visible results in weeks!
Manufactured in the USA by an FDA compliant laboratory, this safe and very affordable alternative to cosmetic surgery can provide measurable results within weeks, has no adverse side-effects, and actually helps regulate female hormones, reduces the symptoms of PMS and promotes overall breast health.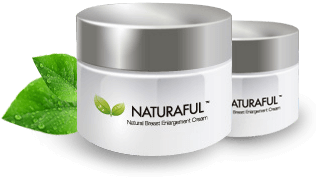 Get Larger, fuller, firmer
breasts today!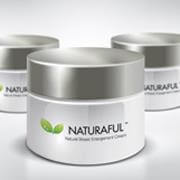 Naturaful. Natural Breast Enhancement Cream.
Friday, 8 May 2015
Changes in the first month with Naturaful!

Patti began using Naturaful after nursing her son and was depressed with...


---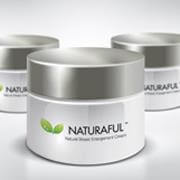 Naturaful. Natural Breast Enhancement Cream.
Wednesday, 25 March 2015
Excited to start using Naturaful!

Bobbie talks about Naturaful and what she is looking to get out of using the cream. She is on a journey to lose weight and doesn't want to lose her breasts along the way!
---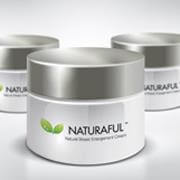 Naturaful. Natural Breast Enhancement Cream.
Wednesday, 25 March 2015
Update on results with Naturaful!

If you have not seen her previous videos, she works out and trains a lot and is using...
---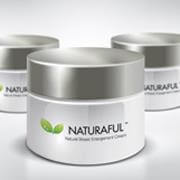 Naturaful. Natural Breast Enhancement Cream.
Tuesday, 10 March 2015
Increase your breast size with Naturaful and continue working out! After losing inches off her bust from working out...


---