You don't have to go under the knife to achieve the breast size you've always wanted. Check out these 10 tips for natural breast enhancement that actually work.
10 Tips for Natural Breast Enhancement
When you look in the mirror, are you underwhelmed by your bust region? If so, you're not alone. Fortunately, you can take advantage of natural breast enhancement to give yourself the "boost" in confidence you need.
An increasing number of women are tapping into the power of natural products to make their breasts bigger, firmer and fuller. So no, you don't have to go under the knife to transform "The A-Team" into "The D-Team" you've always wanted.
Here are 10 tips for natural breast enhancement that actually work.
Let's dive in!
1. Breast Massage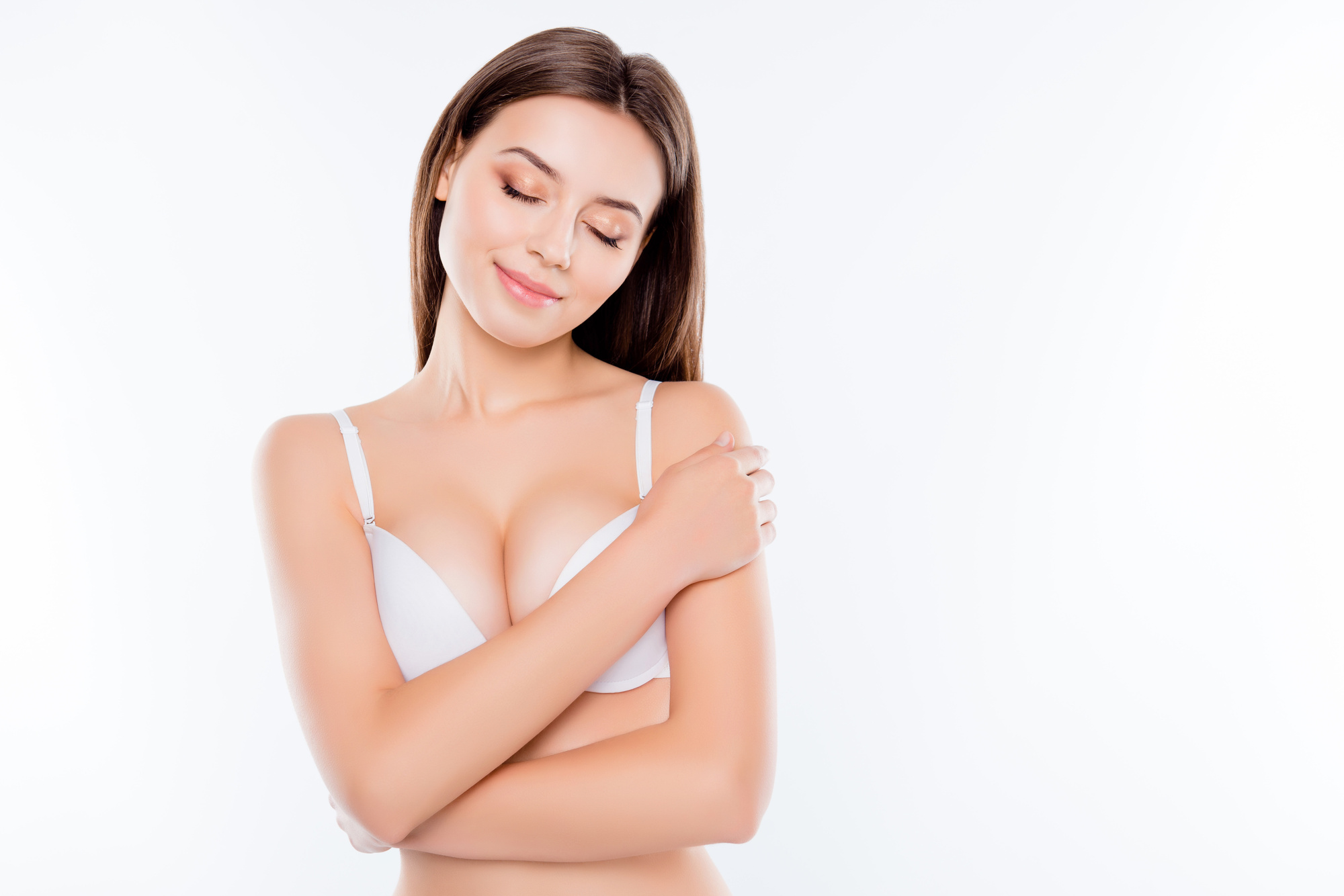 If you want to give your boobies a boost in size, massaging them is one of the best things you could do for them.
Simply set aside between 20 and 30 minutes each day to stimulate the growth of your breasts. A major reason massage works is that it promotes the production of prolactin, an important hormone for making the breasts bigger.
One type of massage that will work wonders for your Twin Peaks is the chi massage.
To complete this massage, first, rub the hands together to produce heat when they come into contact with the breasts. You may also warm your breast area with a heat pack. The heat will ensure proper blood flow and circulation before you begin your massage.
Then, massage away in a circular motion. You're sure to enjoy bigger busts in no time.
2. Use Fenugreek
Another natural method for enlargening your breasts is to consume fenugreek.
This herb is proven to help with skin inflammation, eczema, and wounds. But it also behaves as an estrogen, mimicking this hormone's impacts in the body.
Aside from that, fenugreek stimulates the production of prolactin to increase your breast size.
Simply take 500 mg of this herb in capsule form three times per day.
3. Use Fennel Seeds
Another herb you can't do without if you want your boobs to be bigger is fennel seeds.
This herb features flavonoids, which possess estrogenic properties. In addition to increasing breastfeeding mothers' milk supply, fennel seeds have the ability to grow women's breast tissues.
To achieve the best results, consume 480 mg of these seeds in capsule form three times per day.
4. Try Saw Palmetto
This is yet another herb that can become one of your breasts' best friends.
Saw palmetto essentially blocks particular enzymes in the body. The result? Your boobs grow.
Just 160 mg of this herb each day will do the trick. However, avoid combining saw palmetto with other types of herbs to ensure firmer and fuller breasts.
5. Use a Natural Cream for Natural Breast Enhancement
A natural cream can be one of the best tools for giving you the fuller breasts you've always wanted. Look for a cream that features a few core ingredients, such as Mexican wild yam, blessed thistle and dong quai.
Wild yam has long been used to enhance women's breast sizes as well as to address menopausal issues. Blessed thistle is also known to naturally enhance the breasts and address menstrual symptoms.
Dong quai offers the added benefit of boosting your mood by helping you to manage stress, fatigue and premenstrual syndrome symptoms -- icing on the proverbial cake.
6. Eat Fruits and Veggies
Certain fruits and veggies are also must-haves if you want to make your boobs more voluptuous.
For fruits, try the following:
pomegranates
plums
papaya
dates
cherries
apples
Meanwhile, for vegetables, try the following:
tomatoes
pumpkin
potatoes
peas
oats
licorice
garlic
cucumbers
cowpeas
chickpeas
carrots
beats
These fruits and vegetables boost breast size in addition to increasing estrogen production.
7. Eat Grains
Estrogen-rich grains can also be helpful for achieving your lofty goals for your breasts.
Simply include wheat, rice, and barley in your diet plan each day.
8. Eat Nuts, Chicken and Dairy
These three items can additionally be most helpful for increasing your breast size.
For nuts, try walnuts, pistachios, and cashews. These nuts are rich in phyto-estrogen, a hormone that plays an essential role in the development of breasts.
Chicken is another effective diet item for enhancing your boob size because chickens are given growth hormones, which can, in turn, help your own breasts to grow.
Finally, yogurt, cheese, and milk also have a similar effect on the size of your bust.
9. Use Red Clover
Like nuts, red clover contains phyto-estrogen, which makes this herb an excellent tool for enlargening your breasts as well. In fact, this herb features for unique kinds of phyto-estrogen.
You can easily purchase red clover capsules to consume. Alternatively, you can keep between one and three teaspoons of red clover in a mug of hot water for about 15 minutes before you drink it. Drink this sweet infusion three times per day for the best results.
10. Exercise for Natural Breast Enhancement
This is yet another effective way of making the breasts bigger. The benefit of exercise is that you can tone the rest of your body in the process.
A particularly effective exercise is the dumbbell bench press. To perform this, lie down along a bench, and keep the arms straight. Allow each hand to hold a dumbbell.
Then, lower the dumbbells until both are near your chest's sides. Finally, lift the arms back up so that they are in their starting position.
This type of exercise is by no means a shortcut to the double-D bust you want. However, it will help to develop those muscles underneath your breasts, thus giving your boobs an extra lift so that they look larger naturally.
How We Can Help with Natural Breast Enhancement
We offer a plant-based cream that has helped a number of women to achieve the firmer and fuller breasts they wanted.
Our cream works by triggering the growth of your mammary glands naturally to balance hormones and promote breast size, breast firmness and breast lifting in just a few weeks.
What makes our cream so popular is that it is cost-effective compared with invasive breast surgery, which can be significantly more expensive.
Get in touch with us to find out more about how our cream can help you to achieve the type of sexy and beautiful bustline that will make you feel more confident this year.