Naturaful - Trust the only brand in Breast Enhancement | TRY NOW!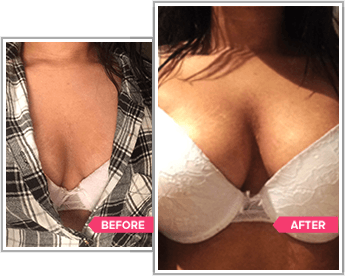 I began naturaful about 8 months ago. Within that time I've grown 3 cup sizes. 32A to 32D. It took 3 months to see results and once it started results started to come fast. I wasn't sure if it was going to really work but trust me Naturaful worked so well! I plan on keeping at it until I hit 32DD. I do not regret buying this product at all and my boyfriend loves it!

I first doubted how well this worked but after seeing so many positive reviews so I decided to try it. I ordered 3 jars and didn't see changes within the first 2 months and was a little disappointed at first. However I decided to continue as I had 1 jar left. Wow, going into the 3rd and 4th month by breasts started to fill out and I went from a 32A to a 32B. I can now wear bras without padding.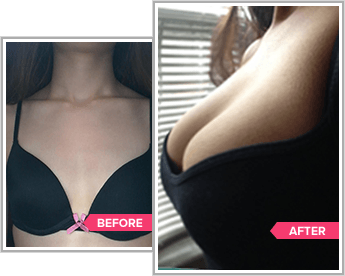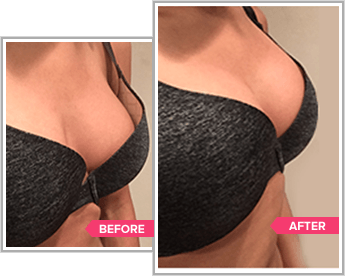 I am a skeptic on everything, so when I came across Naturaful I studied and researched all the reviews, ingredients, etc. This product is AMAZING. I went from a bare B cup to a full B cup after a few months. My fiance noticed the changed right away. I love this product and will be a cutomer for a very long time.

I was amazed with the cream. I was a little skeptical but I thought I would give it a try. I noticed changes in the fist week and have grown 1.5 sizes in my breast size over a few months! I am so happy I chose Naturaful!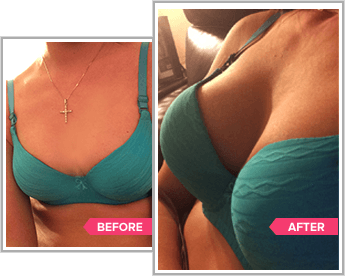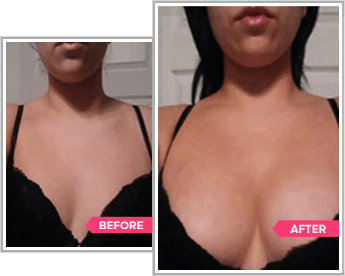 Wow, so impressed with Naturaful. I contacted the company directly and they made sure I was satisfied and offered great tips and help. Amazing customer service and products!!!!! This is definitely a company that cares about their customers!! I grew from 34A to 36B.

I cant believe this stuff actually works. I have been using this for over 4 months and have seen crazy growth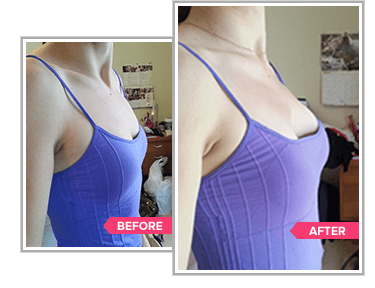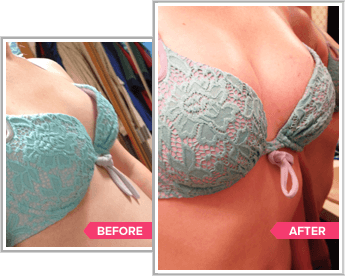 "Naturaful is no joke and no lie. It works! I was an absolute A cup, it was embarrassing. I hated to try on bikini tops and bras because nothing fit me, ever. I studied their products and analyzed the reviews and claims the company and others who used it and said results have shown it really works! And it's safe it's affective and it's worth it! After a month I saw a difference and increase in size from a 32A to a 34B which was a huge confidence boost! I had to get extenders for a lot of my bras! Now ladies I'd say that's an affective product"

I have tried other creams and pills that never worked. As a mother of 2, my breasts had taken their toll resulting in sagging and deflating over time. I started as a 32B and tried Naturaful, After 3 months my breasts are a full 32C and I am happier then ever.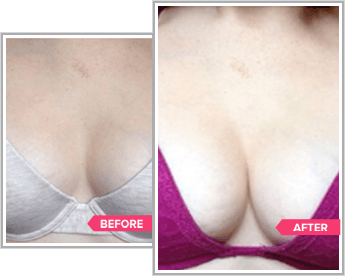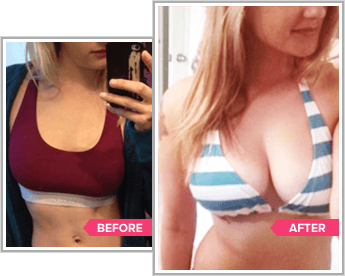 I am on my fifth jar (a little over 5 months use) and I see and felt "true mass" development in my chest and NOT water retention as I have experienced with other products. AFter almost 2 years of trying out other brands & regiments I have finally found one that well...WORKS, Naturaful.

I started out with a completely flat chest and by the time I was using Naturaful for one month I was up half a cup size; by month six I was up one cup. I have three kids and have been getting compliments from my friends, from my husband from everyone! If this works for me it will work for anyone!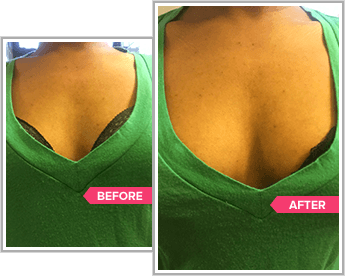 VIDEO REVIEWS

They are obviously bigger, rounder, and stick out more. I now have cleavage for the first time! In fact this morning I realized that I might have to look into getting new bras soon!

I started using Naturaful breast enlargement cream for about 6 months, it is simply amazing and my breasts have much nicer size now.



I've seen a full cup. I lost a lot of weight and then lost my breasts because of that. So after using this they came back without me having to gain weight.



Makes me
look and
feel great!...
I love just love the product
so much and it really
makes me look and feel
great

TRY NOW AND FIND OUT
YOUR SUCCESS STORY

Melissa, 40 yrs. old is a mother of 2 sons and has been struggling on the sudden changes on her breast due to breastfeeding and breast pump. She started to use Naturaful and was amazed on the results. She now gain plus 2 cup size of her breasts.
How Melissa got plus 2 cup size using Naturaful
I never liked my breast size for I have 2 sons that I breast fed and also breast pumped my milk which made my breast size go even smaller, and now that I have used Natraful I was second guessing the product at first for I did not have paience for all the products I have used and lost hope but Naturaful gave me all that confidence back especially when I started to feel the tingly feeling i knew it would work. I have been using this product for 3 months so far and I can now fill a 32C bra when I used to be a 32B.
I am happier then ever. I recommend this product to all women to gain their confidence in there body. I am extremely satisfied and iI now have friends that are wanting to order as well these are real reasults- no scams.
Thank you Naturaful!
Great for Mothers post breast feeding
Once nursing is finished, countless moms complain that they wish to get a breast "Lift" because the volume of their breasts has completely been deflated in some cases.
This type of breast augmentation or lift can cost thousands of dollars and invasive surgical procedures. Naturaful will help moms get back to their original shape or enhance their 'less than perky' bosoms.

PROVEN TO GROW BREAST CELLS
Naturaful safely stimulates mammarial tissue growth, without promoting milk porduction. Because Naturaful is simply encouraging the body's natural growth process, the product is SAFE and the RESULTS are real and long term.
FACEBOOK REAL TESTIMONIALS

Naturaful. Naturaful Breast Enchancement Cream.
March 26

Excited to start using Naturaful!

Bobbie talks about Naturaful and what she is looking to get out of using the cream. She is on a journey to lose weight and doesn't want to lose her breasts along the way!


---

189 personas

Naturaful. Naturaful Breast Enchancement Cream.
March 26

Update on results with Naturaful!

If you have not seen her previous videos, she works out and trains a lot and is using Naturaful to increase her chest size - and she is seeing great progress! In the last week she has seen more volume and cleavage! Her massage technique is definitely working for her
---

266 personas

Naturaful. Naturaful Breast Enchancement Cream.
May 9

Changes in the first month with Naturaful!

Patti began using Naturaful after nursing her son and was depressed with saggy breasts. Within the first month she used the cream, her and aher husband both started noticing changes including the firmness she got back!
---

350 personas

Naturaful. Naturaful Breast Enchancement Cream.
March 10

Increase your breast size with Naturaful and continue working out!

After losing inches off her bust from working out and doing lots of cardio, she has seen amazing results with only 4 1/2 months of use! She has gained a couple inches, as well as more cleavage and confidence!
---

307 personas